2007 - Scott Rd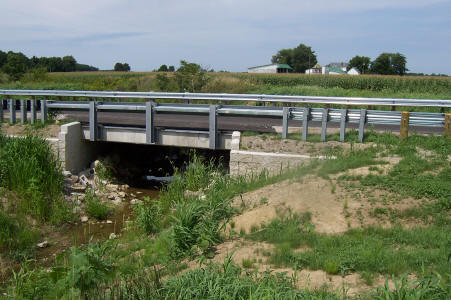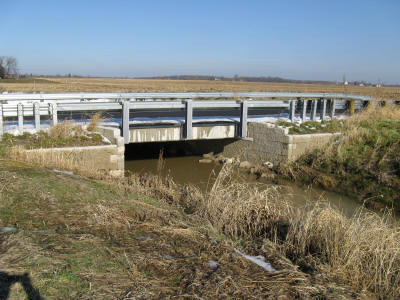 Huber Rd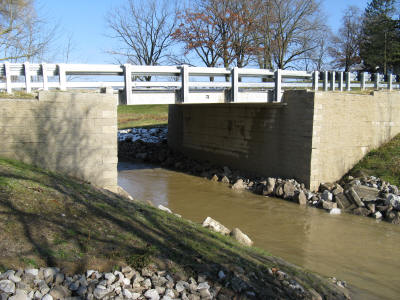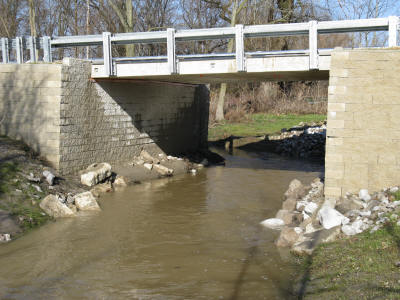 Casebeer Miller Rd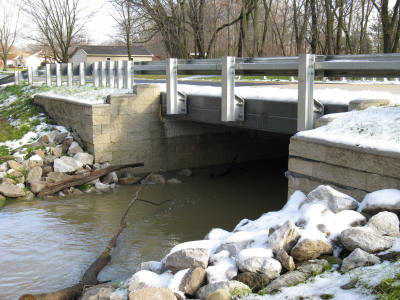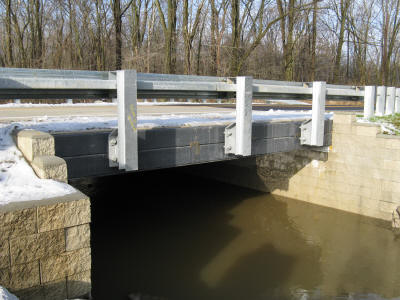 Casebeer Miller Road was constructed by contractor by federal grant through the Innovative Bridge Research and Construction program.
The abutments were constructed using GRS and the superstructure is fiberglass box beams with a cast in place concrete deck with fiberglass reinforcing.
The beams weighed 800 lb each and other than the guardrail, no component of the bridge has a known design life of less than 100 years.
Beerbower Rd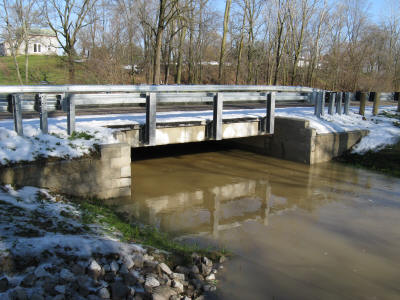 .
For more information contact Warren Schlatter, Defiance County Engineer