Board of Commissioners
The Board of County Commissioners is the policy making and legislative body of this County. It is the County government's taxing, budgeting, appropriating and purchasing authority and holds title to County property. The Board is also responsible for hearing and ruling on annexations, approving drainage improvements through the petition ditch process, and making improvements and providing for solid waste disposal.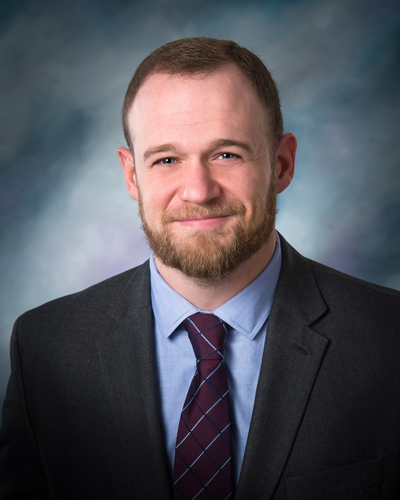 Ryan Mack
Ryan Mack was elected Commissioner for the term commencing January 1, 2015.
A graduate of Tinora High School, Ryan has attended Kent State University majoring in political science. Memberships include Veterans of Foreign Wars, Farm Bureau, Disabled American Veterans, National Rifle Association and Defiance Area Fish and Game Association. Ryan spent six years in the United States Army with one tour in Afghanistan. After leaving the Army, Ryan spent 3 years working for Congressman Bob Latta as a District Representative in Defiance.
Born and raised in Defiance, Ryan enjoys spending time with his two children, Caroline and Henry. Ryan is looking forward to continuing his service to the people of our County as Defiance County Commissioner.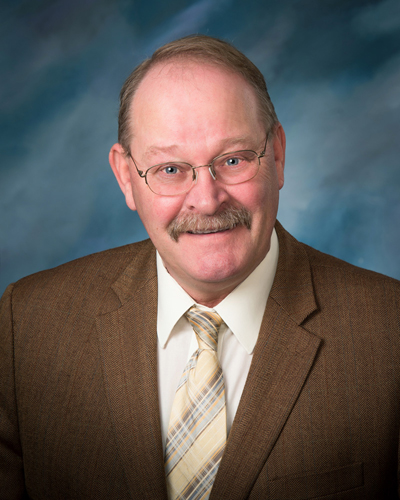 Mick Pocratsky
Mick Pocratsky was elected Commissioner for the term commencing January 2, 2017. Mr. Pocratsky graduated from Hicksville High School and also Defiance College with a degree in Criminal Justice. Prior to becoming Commissioner, Mick worked for Defiance County Juvenile Probation for 27 years, serving as Chief for five years. He also served on Hicksville Village Council for 20 years, holding the President seat for two years, and also served on the Parks Board for six years. Mick and his wife, Pam, are members of Gateway Chapel Church and reside in Hicksville. They have two adult children, Matthew and Toni, and one grandson, Elijah.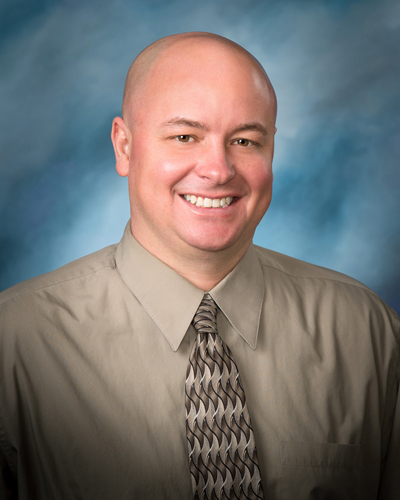 Gary Plotts
Gary Plotts was elected Commissioner for the term commencing January 3, 2017. Prior to becoming Commissioner, Mr. Plotts was a Deputy Sheriff with the Defiance County Sheriff's Office for 15 years. While at the Sheriff's Office, he was on the Dive Team and enjoyed being the D.A.R.E Officer for Defiance County the last five years of his career. Gary enjoys spending time with his family and attending sporting events. He looks forward to serving the citizens of Defiance County in his new position as County Commissioner.
---
The Board of Commissioners has direct oversight of several departments including:
Building and Grounds/Facilities – Maintenance

Courthouse
Courthouse Annex
Commissioner's Annex
Defiance County East
Evergreen Lane Office Complex
Key Bank
Sheriff / 911
Sarah's House
EMA Building
Senior Centers in both Hicksville and Defiance

Child Support Enforcement Agency
Dog Warden
Environmental and Administrative Services
Family & Children First/Help Me Grow
Job & Family Services
Landfill
Public Safety Services
Records Center
Senior Services
Wastewater Operations
---
Sessions & Meetings
Regular Sessions
Regular Sessions are held every Monday and Thursday.
Special Sessions
Special Sessions may be held on Sunday, Tuesday, Wednesday, Friday or Saturday as needed.
Meetings
Meetings are conducted in the Commissioners' Conference Room located at 500 Court Street, Suite A, Defiance, Ohio. If a meeting is to be held in a different location, it will be specified on the posted agenda.
The Board of County Commissioners will attempt to provide reasonable accommodations for any disabled person. Requests for special accommodations shall be made to the Office of the County Commissioners twenty-four (24) hours prior to the time such accommodations are required.
If a meeting is scheduled with the Commissioners, information on the topic to be discussed must be provided to the Commissioners' Clerk five (5) to seven (7) days prior to the meeting.
The Commissioners appoint department heads for those offices reporting directly to them, and also appoint members to a variety of boards and commissions. Commissioners serve directly on some boards such as the Board of Revision, County Records Commission, and the Planning Commission.
---
Administrator and Finance Manager
Sherry Carnahan
The primary objective of this position, under the general direction of the Board of County Commissioners, is to oversee the general operations of Defiance County to include implementing the policies of the Board of County Commissioners. Duties include assisting the Board in preparing, administering, and monitoring operational appropriations budget; organizing and directing overall activities of departments under the jurisdiction of the Board of Commissioners; establishing and monitoring policies, practices and programs; and serve as an official County representative to provide information and act as a liaison between the Board of Commissioners, elected officials, department heads, employees and the public.
Sherry has worked for Defiance County since 1994. She worked two years for the Environmental Services Office and began working in the Commissioner's Office in 1996 as the Fiscal Deputy Clerk. In May of 2013 she was promoted to the Finance Manager/Administrator's position. She is a graduate of Northwest State Community College. She resides in Ayersville with her husband Keith and they have two children, Shawn and Lizzy.