Juvenile Probation Department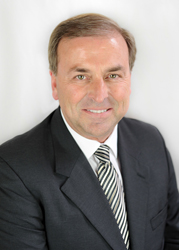 The Defiance County Juvenile Probation Department is the primary service provider for the Juvenile Court. The department strives to hold juvenile offenders accountable for delinquent and unruly activity, while providing referrals to resources that reduce criminal behavior, and increase the ability of youth to live productively and responsibly in the community. It is the duty of the department to carry out the orders of the Court and serve to protect the interest of the community. Probation Officers are responsible for utilizing all suitable methods to aid juveniles on probation in order to bring about improvement to their conduct. The department recognizes the importance the role the family plays in each youths response to supervision and therefore requires parents and/or guardians to participate in youth's treatment plan, as well as other top online casinos programs to which the youth and family are referred.
The Defiance County Juvenile Probation Department is staffed by an Administrator, two Probation Officers, a Probation/Attendance Officer, a Program Coordinator and a Probation Clerk. The Administrator manages the department and acts as a liaison between the court and various community and law enforcement agencies. Defiance County Juvenile Probation Officers each manage a caseload of juvenile offenders and are responsible for ensuring compliance with court orders, assessing client needs, initiating referrals to appropriate agencies and maintaining related documentation.