2013 City Parks Clean Up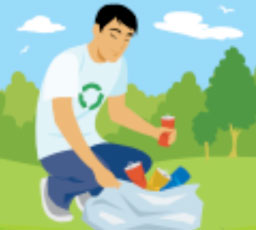 Spring time weather was delayed in Defiance County, but the annual City Park Clean Up held on March 16th was right on schedule. This year marks the 18th year of the event. Crews were prepared for the chilly weather with coats, hats and gloves.
The parks included: Kingsbury, Latty Grove, Diehl, Fort Grounds, Pontiac, Triangle, Bronson, Riverside and the Reservoir. Students from local high schools, Boy Scouts, Girl Scouts and church groups joined the local residents to tackle each park. Again, thanks to the volunteers, this remains a successful, productive event.
Jody Doyle and Christy Brown (City Parks) coordinate this event every year. Sponsors of the event include Defiance County Environmental Services, Keep America Beautiful (KAB) - Great American Clean Up, Defiance City Parks, ServiceMaster and Moose Lodge.